Forbidden Motorcycles Moto Bars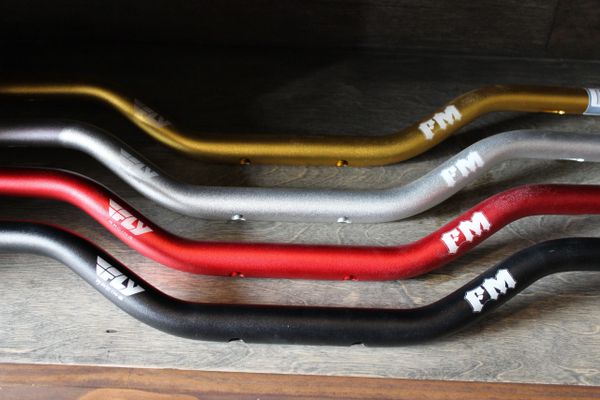 Forbidden Motorcycles Moto Bars
Forbidden Motorcycles Moto Bars
The Forbidden Motorcycles 1" Moto Style Bars feature a 1-1/8" clamping area but taper down to 1" to accommodate stock Harley hand controls, eliminating the need to sleeve them. They are pre-drilled for internal wiring, including the holes to run wires through the FM risers.
Measurements:
Width - 32" Pullback 3" Rise 2.5" or 4.5"
The Forbidden Motorcycle Moto Bars are available in Black, Silver, Red and Gold finish.
Please Note: The clamping area on these handlebars is 1-1/8" | You will need risers with a 1-1/8" clamping area to run these handlebars.